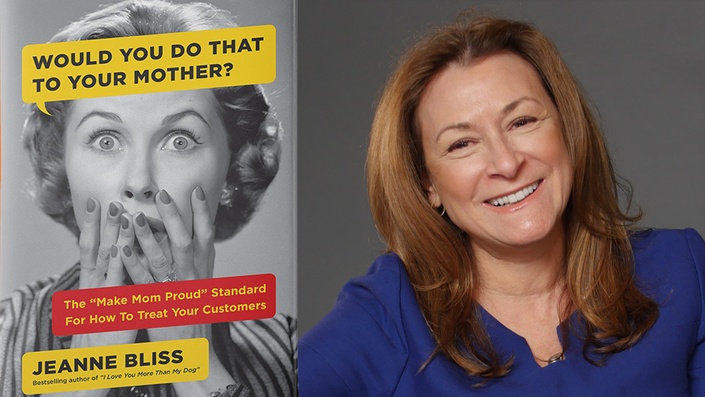 Would You Do That To Your Mother? by Jeanne Bliss
The Make Mom Proud Standard for How to Treat Your Customers
How would your company act if every customer were your mom?

How do we cut through the rigmarole of business to give customers the treatment they desire, and employees the ability to deliver it? Customer experience expert Jeanne Bliss recommends making business personal to get the traction you need by focusing on one deceptively simple question: "Would you do that to your mother?"

Picture your mom struggling through an 800 number menu for assistance, deciphering the terms of her phone contract, or waiting hours for a doctor's appointment. Imagine her joy when she finally reaches someone to discuss her warranty claim, and then her frustration when her claim is turned down three days out of warranty.

Bliss shows how to turn "gotcha" moments into "we've got your back" moments by rethinking business practices, and by enabling employees to fix the frustrations that make customers feel like they're sinking. The result is a playbook to help you #MakeMomProud.

Whether you're contemplating your company's returns policy, its social media presence, or its big-picture strategy, this approach helps pinpoint causes of customer unrest and opportunities to deliver joy, so your company can anticipate needs, extend patience, and show respect at all times.
Your Instructor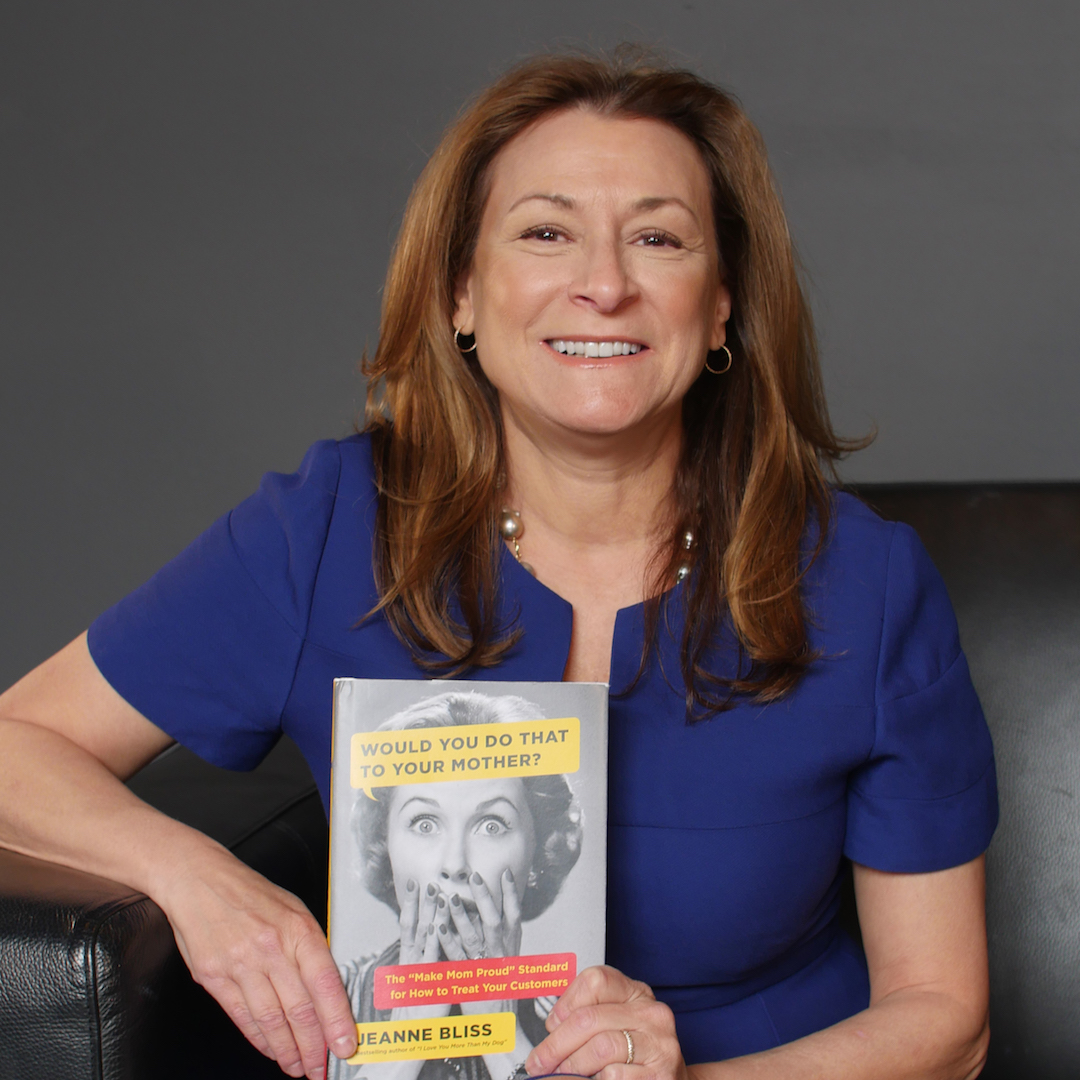 A passionate customer experience practitioner, Jeanne Bliss pioneered the role of the Chief Customer Officer, holding the first ever CCO role for over 20 years at Lands' End, Microsoft, Coldwell Banker and Allstate Corporations.
Reporting to each company's CEO, she moved the customer to the strategic agenda, creating transformational changes to each brands' customer experience. She has driven achievement of 95 percent loyalty rates, improving customer experiences across 50,000-person organizations.

She is now the President of CustomerBliss, where she guides the C-Suite and Chief Customer Officers around the world on earning business growth by improving customers' lives. Her clients include: AAA, Johnson & Johnson, Brooks Brothers, Bombardier Aerospace, and Kaiser Permanente. She is a sought after speaker and thought-leader, and co-founder of the Customer Experience Professionals Association.

Chief Customer Officer 2.0 is Jeanne's third book. Her previous, best-selling books are "I Love You More than My Dog: Five Decisions that Drive Extreme Customer Loyalty in Good Times and Bad," and "Chief Customer Officer: Getting Past Lip Service to Passionate Action."
Testimonials From Award Winning Authors
Read Like a CEO
Designed for busy, ambitious professionals
College-style classes by the authors summarizing their own books for you
Speed-reading cheat sheets, audio summaries, video lectures, and proprietary workbooks
Only practical topics and amazing books that will have immediate, tangible impact (business, career, wealth, networking, leadership, influence, habit building etc.)
Only top authors and professors who have accomplished great things in their lives
Bonus workshops
Members-only Mastermind Group (Network with authors, mentors, and other like-minded individuals)
Our learning materials are exclusively made for our members - Not sold anywhere else!
30-Day Money-Back Guarantee
Special Limited Time Offer
Get Special Offer