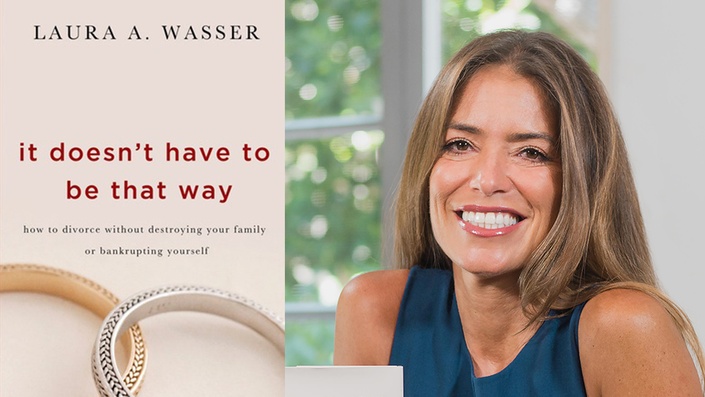 It Doesn't Have to Be That Way by Laura Wasser
How to Divorce Without Destroying Your Family or Bankrupting Yourself
In It Doesn't have to be that Way, Laura Wasser argues that divorce doesn't have to be the way we imagine it to be: messy and tiring. In fact, most of the hard work should be done BEFORE you're even married. By keeping the lines of communication open, especially with regards to the most difficult topics, you will set yourself up for success: not only during your relationship, but also in case you and your partner decide to separate. In it you'll learn what to do before marriage, how to keep your marriage healthy and exciting, but also Laura walks you through the steps you'll need to understand during and after the divorce is settled. And remember, even if you aren't in need of a divorce, one of your family members or friends inevitably will be. So, if not for yourself, learn for them.
Your Instructor
Laura Wasser is an Family Law practitioner in Hollywood, CA. Yes, that means she is a divorce lawyer. And yes, that means that her clients include A-list actors and stars--Ryan Reynolds and Heidi Klum to name a couple.
However, Laura is the polar opposite of how Hollywood tends to depict people in her line of work. In fact, Laura has made it her mission to get people away from paying for legal representation when it comes to handling their relationships.

Her writing and her platform, itsovereasy.com, target folks who are having trouble navigating the legal realm while under the stress of a separation. She offers resources, advice, and support from her experience as both a lawyer and as a human being with a family.

Testimonials From Award Winning Authors
Read Like a CEO
Designed for busy, ambitious professionals
College-style classes by the authors summarizing their own books for you
Speed-reading cheat sheets, audio summaries, video lectures, and proprietary workbooks
Only practical topics and amazing books that will have immediate, tangible impact (business, career, wealth, networking, leadership, influence, habit building etc.)
Only top authors and professors who have accomplished great things in their lives
Bonus workshops
Members-only Mastermind Group (Network with authors, mentors, and other like-minded individuals)
Our learning materials are exclusively made for our members - Not sold anywhere else!
30-Day Money-Back Guarantee
Special Limited Time Offer
Get Special Offer