Marketing to Teenagers with Maxine Marcus
As a member of Generation Z (teenagers) and CEO, Maxine Marcus explains how companies can effectively market to her peers.
Maxine's goal is twofold: First, convince corporate America—really all brands and companies—that Gen Z is a powerful market force. Not just in buying power, but as serious cultural influencers as well. Second, once she makes this power abundantly clear, she seeks to help businesses understand how to engage Gen Z effectively. The teens of today (2018) are adept at certain skills and have unique access to information and technology, and are particularly outspoken. These and other factors mean that sleeping on Gen Z isn't simply missing out on a potential market, but could in fact be detrimental to the livelihood of your company.
Your Instructor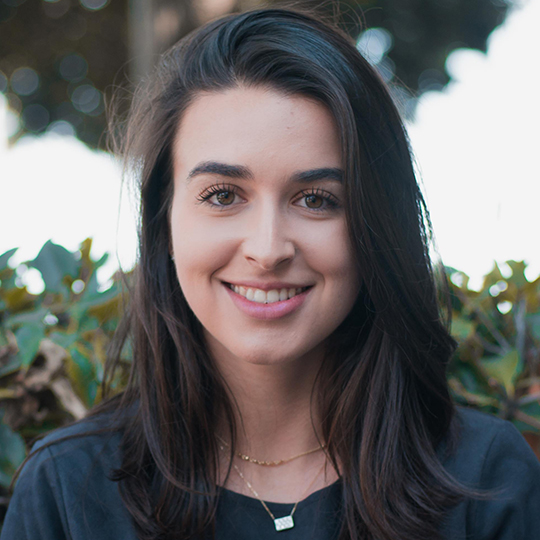 Maxine Marcus is a founder and CEO. Now, MentorBox has featured many such leaders and business builders, but none quite like Maxine. At the time we created this workshop with her, she was only 18 years old. She had been running her company, The Ambassadors Co., for nearly two years in high school, and had yet to even begin her freshman year at USC.
Maxine was involved with tech ventures and marketing in her early high school years, beginning as an intern with SoundHound. Soon after, she landed a second internship with a social media platform, where the company's leadership quickly identified her enterprising nature. She offered a pitch focused on capturing her own generation (teenagers, essentially those born after 2000) as a viable, impactful market.
Eventually, Maxine turned that successful pitch into an independent endeavor, that ultimately became AmbassCo. Her goal is to offer testing, consultation, and insight to brands and companies that hope to have success among "Generation Z" customers and clients. AmbassCo now has more than 150 "ambassadors" from Gen Z and has worked with more than 20 clients.
Course Curriculum
First Section
Available in days
days after you enroll
Testimonials From Award Winning Authors
Read Like a CEO
Designed for busy, ambitious professionals
College-style classes by the authors summarizing their own books for you
Speed-reading cheat sheets, audio summaries, video lectures, and proprietary workbooks
Only practical topics and amazing books that will have immediate, tangible impact (business, career, wealth, networking, leadership, influence, habit building etc.)
Only top authors and professors who have accomplished great things in their lives
Bonus workshops
Members-only Mastermind Group (Network with authors, mentors, and other like-minded individuals)
Our learning materials are exclusively made for our members - Not sold anywhere else!
30-Day Money-Back Guarantee
Special Limited Time Offer
Get Special Offer