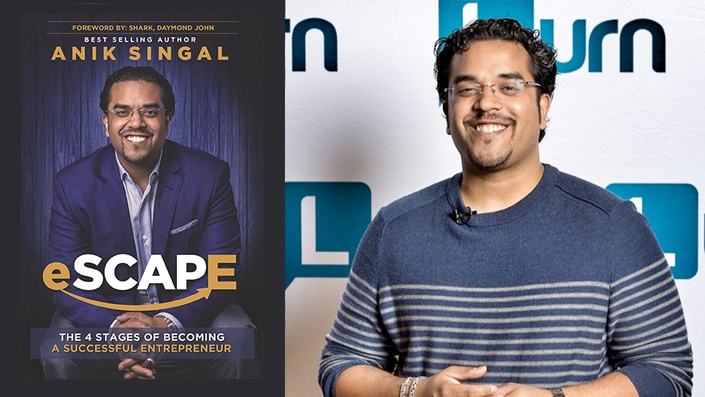 eSCAPE by Anik Singal
How to go from employee to Entrepreneur
Everyone wants to be an entrepreneur (in theory). They'd love to have
more money than they know what to do with, and an incredible team of
hardworking and intelligent leaders helping them every step of the way.
They'd love to passionately face every challenge head on, knowing that no
matter what happens, they've already built an empire-like parachute to help
guide them home. Sure. Because here's the thing: everyone starts out as an
employee – which is the little "e" in eSCAPE. And too, everyone wants to
become a big "E" Entrepreneur. But do they know HOW? Do you? Well, in
eSCAPE, Anik shares with you exactly that – by going through each stage in
the Entrepreneurial journey (Self, Catapult, Authority, and People) you'll be
there in no time.
Your Instructor
Course Curriculum
First Section
Available in days
days after you enroll
Testimonials From Award Winning Authors
Read Like a CEO
Designed for busy, ambitious professionals
College-style classes by the authors summarizing their own books for you
Speed-reading cheat sheets, audio summaries, video lectures, and proprietary workbooks
Only practical topics and amazing books that will have immediate, tangible impact (business, career, wealth, networking, leadership, influence, habit building etc.)
Only top authors and professors who have accomplished great things in their lives
Bonus workshops
Members-only Mastermind Group (Network with authors, mentors, and other like-minded individuals)
Our learning materials are exclusively made for our members - Not sold anywhere else!
30-Day Money-Back Guarantee
Special Limited Time Offer
Get Special Offer